To be honest it's not until recently that I've been looking on ebay for shoes and it's usually because I can't find what I'm looking for on Amazon. They do have a much larger selection of styles available now as so many companies take advantage of the huge following ebay has, so why not sell their shoes on there too? Like Amazon, ebay makes it easy for the customer by being able to narrow down your search. And, again, like Amazon, it has that catalog look and feel to it, but sometimes the thumbnail photos of shoes can be difficult to make out.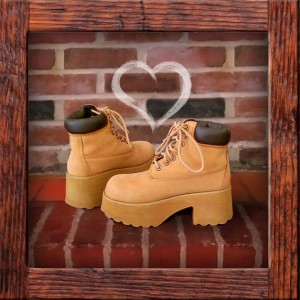 This is a pair of boots I bought from a seller on ebay. They're one of the most comfy pair of boots I own and look great with jeans:
Use PayPal – be safe not sorry
Although I've bought shoes from ebay and been happy with them I've bought other products that I've had to send back. But as I pay through PayPal I've never had a problem getting my money back. If you have any issues be rest assured PayPal are on top of things.
Check out platform shoes on ebay.com or ebay.co.uk (if you live in the UK)
My FABULOUS shoe rating for ebay:

Thanks for reading! If you'd like to leave a comment please get in touch below.
ebay – A Source to Consider