I've included Kohl's on my list as it has a habit of surprising me! To be honest I don't always find what I'm looking for there but there's been a few occasions when they've come up with the goods. I prefer their online shoe selection as opposed to what's in the store as I find there's more choice, but then you usually have shipping costs on top of it. On the plus side, there's no time limit on when to return purchases, they cater to the masses and have a huge selection of clothing to choose from for all the family.
There's always a shoes sale section to browse through and this is where I tend to find the odd platform shoe lurking… then of course your heart sinks when it's not your size! But like I say I've been lucky and found a bargain quite a few times. Here's a pair I bought which, after all the discounts, cost me around $10: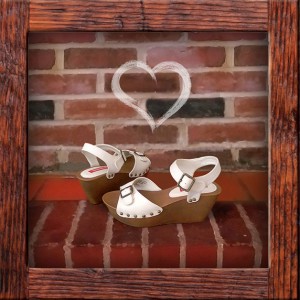 Don't forget your coupon!
Don't go to Kohl's without a coupon/voucher, which they almost always offer online (either use it online or print out). It's easier if you have a Kohl's charge card as you're sent vouchers in the mail, and, if you forget your coupon, you're offered a scratch card at the register which offers between 10-30% off. They have sales on practically everything but the way they seem to work is that their items are priced very high and they mark them down, and they always let you know how much you've saved from the actual retail price. This is a great and successful technique they've employed as you think you're getting a bargain every time you shop there! And I must admit it does feel like that especially when you have a 30% off voucher on top of it!
Take advantage of the sales at kohls.com.
My FABULOUS shoe rating for Kohl's:

Thanks for reading! If you'd like to leave a comment please get in touch below.
Kohl's – A Surprise Awaits!