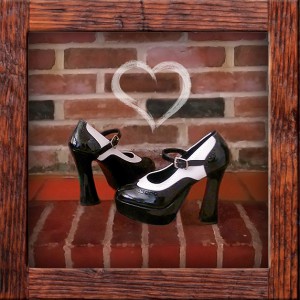 Up until a year or so ago I probably always bought shoes, sandals and boots with a platform. But I must admit I've gone through a faze of buying flat sandals, flip-flops and styles of the Birkenstock variety. Well, summer was upon me and with my commute to work every week day I felt I wanted an easier walk from subway to subway. When I say easier, for me, I mean quicker really. As fabulous looking as my platform sandals are I find it's easier and more comfortable on my feet if I'm not having to rush when I'm wearing them. However, having said that I have some amazing platform sandals that I can walk very fast in… but I don't think the corporate world I work in would appreciate them!
An adjustment period…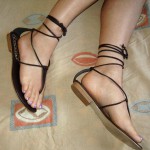 Although I love the look of lots of flat styles of sandals it took my calf muscles a while to adjust! There was considerable pain for the first week… felt like I'd been over-doing it at the gym. I can't say I've ever had the same pain from walking around in platform shoes and boots. So, the pain eventually went and even though I didn't think it would bother me, I must admit I felt small and dumpy sometimes, but of course that could also have been down to my choice of outfit! I found I had to change up my wardrobe to suit these flat sandals… the same clothes just didn't work with my platforms, at least I didn't think so. Fast forward to this summer and although I've worn flats a few times I feel much more comfortable in my platforms… even if I have to walk a tad slower!
The summer months = pedicures!
This is the time of year when I prefer to get my nail polish professionally applied. My feet are always in sandals and I like my toenails to be painted with a nice bold color, and of course, I can never apply the nail polish as well as a professional. Check out my review, are pedicures good for your feet, for further info.
I hope you enjoyed reading this post. If you have questions or comments please feel free to enter them below. Thanks for reading!
Platform shoes and boots – the best choice for me